10W Industrial IP65 LED Flood Light
Views:1 Author:Site Editor Publish Time: 2018-07-05 Origin:Site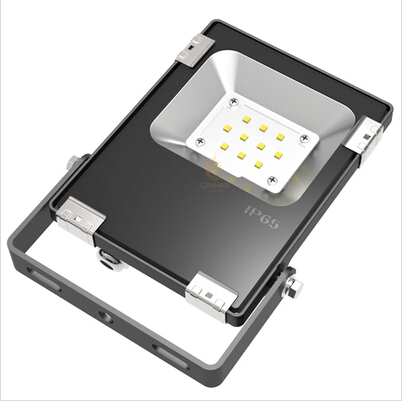 The 10W Industrial IP65 LED Flood Light is one kind of our 10W LED Flood Lights, next we will show you the specification, advantage, application of the LED Flood Light products, and the kindly reminder of the lighting usage.
The specification of 10W LED Flood Light:
The advantages of the Industrial IP65 LED Flood Light:
1. The 10W LED Light with Chinese brand waterproof driver, high quality
2. Smart heat sink design, high efficiency cooling, 120° lighting distribution
3. 216° adjustable elbow, industrial IP65 LED Flood Light is suitable for different applications
4. IP65 for outdoor use, 40000 hours lifetime, 5 years warranty
5. The LED Flood Light support for door-to-door shipping, air-shipping, sea-shipping; 6. Leadtime 3-5 days
The Application of 10W IP65 LED Flood Light:
1. Park
2. Square
3. Factory
4. Garden
5. Hockey Court
6. Billboard
7. Building
8. Etc,.
Kindly Reminder:
1. Degree of tilt.
Led fixtures have special lenses that requires the fixtures to be angled or aimed a certain way.
2. The biggest concern with LED flood lighting is water.
Improper installation can result in water seeping into the LED lighting fixture housing damaging the driver and shorting out the fixture.
3. Pole installation
Improper pole installation can also lead to this defect of water seepage.
Shenzhen Qinhan Lighting Co.,Ltd is a knowledge based, energy-efficient technology supplier of lighting products to the industrial, commercial and government markets. We are a full-service LED lighting company that is dedicated to provide our clients with quality lighting products, competitive pricing, knowledge and superior service.
For more product information and service, please contact us as you want!