Why Choose Qinhan's LED Street Light?
Views:10 Author:Site Editor Publish Time: 2018-07-10 Origin:Site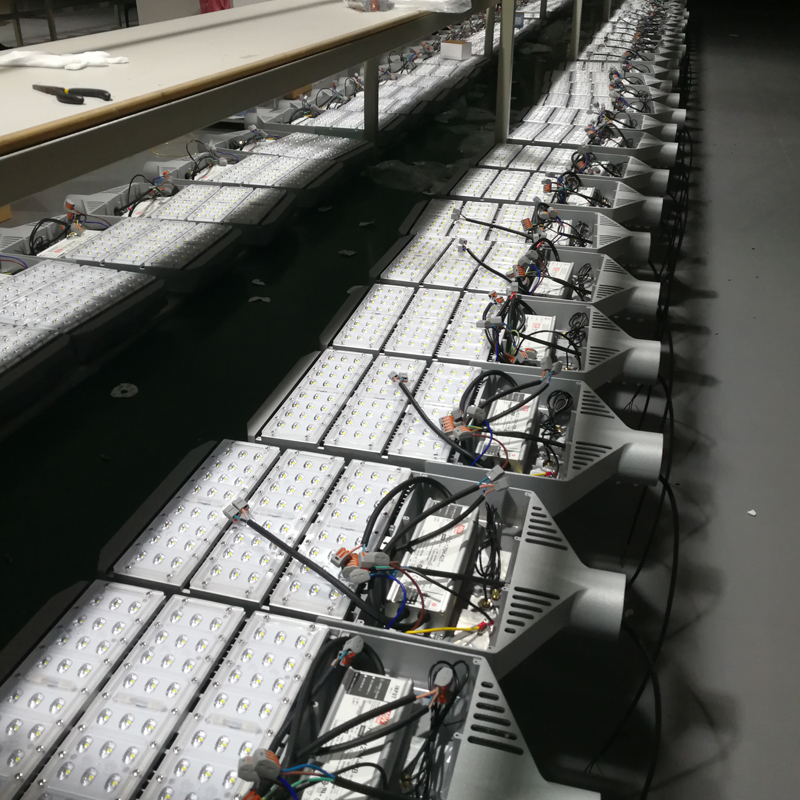 At present, the global environment is deteriorating and countries are all developing clean energy. With the rapid development of economy, the contradiction between energy supply and demand in our country is becoming increasingly prominent. At the same time, the energy conservation is an urgent problem to be solved. Therefore, the development of new high-efficiency, energy-saving and environmentally-friendly LED street light is of great significance for urban lighting energy conservation.
LED street light fixture refers to the street lamp made with LED lamps. The LED street lamp has the unique advantages of high efficiency, safety, energy saving, environmental protection, long life, fast response and high color rendering index. It is of great significance for urban lighting energy saving.
About LED street light:
The light emitted by the LED street light fixture source is unidirectional, and there is no light diffusion, which ensures the illumination efficiency. The LED street light has a unique secondary optical design that illuminates the LED street light to the desired illumination area, which can further improve the illumination efficiency for energy saving purposes.
LED street light fixture has a long life span of tens of thousands of hours, while ordinary high-pressure sodium lamps have a lifespan of only a few thousand hours. Moreover, the LED street lamp has a high color rendering index and a color rendering index of 70 or more. LED street lights have automatic control energy-saving devices, which can achieve the maximum possible power reduction and save energy when meeting the lighting requirements of different time periods.
As one of leading China LED Street Light Manufacturers, Qinhan lighting Co.,Ltd has entered Southeast Asia market since 2015, and have participate in 3 government energy saving projects. Our smart led street light is based on PLC and Lora controller system, wattage arrange is 40W, 80W, 100W, 120W, it can meet remote monitoring, dimming function according to setting time schedule, single lamp instant messaging, single group instant messaging, etc..
Compared with traditional lamps, our smart LED street light can meet 70% energy. We provide 5 years warranty and instruction of work, after delivery project, we will work with our customers to keep the system running properly.